Wassup, Y'all!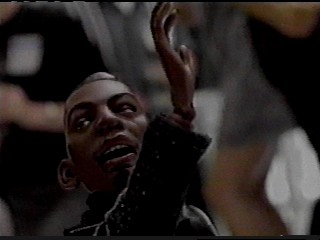 Ooooo weeeeee the funk got hot on the
Oprah Show
today (or so I'm told since I don't watch the Oprah Show, y'all). My entertainment insider
Gin Fizz
dropped the actual factuals that
Queen B
(ook) Oprah called out old school
L'il Penny Hardaway
today and took him to task on her show for the many 'factual' inaccuracies pointed out in his autobiographical memoir
Knee High and Livin' Large - The World According to Me
...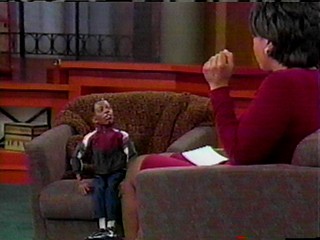 Personally, I'm a little disappointed too as

Oprah's Book Club

recommendations carry a lot of

weight

(no pun intended on that one, y'all) and it's hard enough for a brother to catch some literary limelight without this kind of ruckus going on! As of this posting, L'il Penny remained secluded in his

Brentwood home

and is rumored to be negotiating with his girl

Tyra Banks

to appear on

her show

to set the record straight. Among the many 'facts' in dispute in LP's 1999 book are the points that 1) Anfernee Hardaway is still playing in the NBA, 2) that Anfernee was just as good a player

with

Shaquille O'Neal as

without

him and 3) that Anfernee's mama was a good speller in school. Apparently, a routine investigation conducted by the

NBA's Office of Missing and Exploited Players

concluded that Anfernee Hardaway has not been seen on a basketball court since the

early 2000-2001 season

.


L'il Penny contends the controversy is an elaborate smear campaign orchestrated by his arch rival,

Sprite

pitchman

Miles Thirst

and his boy

LeBron James

. Thirst and L'il Penny, previously fast friends and constant fixtures on the LA club scene allegedly fell out when LP heard that Thirst did the grown up with his girl Tyra Banks at her farewell

Victoria's Secret Fashion Show

last month - a charge Banks vigorously denies, hence her airtime offer to LP on one of her upcoming shows.

In the meantime, while LP's

15 minutes of fame

drain away, Miles Thirst's popularity is blasting through the stratosphere thanks to his close association with the Spirte '

Obey Your Thirst

' ad campaign and his club card membership in LeBron's '

King James' entourage

. His popularity got an additional boost when rumors began swirling that Angelina Jolie's unborn baby is actually his and not Brad Pitt's,. Suki, suki! I know Jen has *

got

* to be enjoying that tasty morsel. Maaa fact - that little Ethiopian crumb snatcher on her hip looks a lot like MT too... Seems to me that Thirst has been

showing a little more than just his motto

around Hollywood these days, but y'all didn't hear that from me...

Peace@Least,

Tyrone