Wassup, Y'all!
Hey - what the heck does Mimi (
Mariah Carey
) need emancipating from? Is this like a Prince and
Warner Brothers
thing or like Jen getting emancipated from Brad or reality getting emancipated from
O-Town
? What's the deal? If anyone knows the details behind the title of Mimi's upcoming CD give me a shout out as we continue to count down to the return of "
The Voice
". Forget the voice, I was just glad to see her in the return of The Video (of the first single
It's Like That
) and kicking The Dress with The Plunging Neck Line...




Rotation Updates

...Mimi has made it into the hoopty, y'all. It's Like That has cracked the

Hoopty New School Rotation

(despite the fact the CD doesn't drop until 4/12). Yesterday, I pull the hoopty up into the work parking lot - weather was good, windows were down, sound system pumpin' - and I'm wondering why I'm getting these annoyed looks from two north side shortys walking across the lot. I'm thinking

Player Haters

until I actually focus on what's playing - 50 Cent's Disco Inferno and 50's just rapping away about

shake that ass, girl

! Damn - hate it when that happens. I've been listening to so much hip hop I'm immune to the foul lyrics - though evidently my shorty coworkers aren't so now I'm waiting for the sexual harassment papers to drop...



Inspector Gadget

...Y'all should also note that I've added another link to my Rib Tips and Hot Links rotation - the high tech gadget blog - Engadget. If you're into gadgets and want to stay on the curve with what's hot, what's not and the storys behind, drop this blog into your rotation but beware - these cats drop updates pretty much non-stop. They've also got regular podcasts for fun on the run....



These Guys Are Good

...if any of y'all follow golf, you'll know that's the tag line to the

PGA Tour

promo commercials. Now old Tyrone is known to perpetrate on the public courses from time to time (though I mainly spend my time on the driving range scoping shortys) so I'll dip in and check the golf scores - particularly this week since it's

The Masters

. Anyway, I like to check the top and bottom of leaderboard and today I see

Billy Casper's scorecard

(I don't really know old boy but I've heard his name before) and I see

106

next to his name. Must be a typo since par at

Augusta

is

72

. So I check the details and that's really the score he posted before withdrawing from the tournament.

34 over par!!

Guess he won't be making any PGA Tour Promos....dag Billy!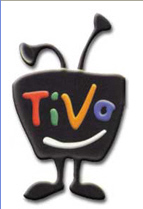 The Dark Side of Tivo

...Since

TiVo

moved into the crib, I have to admit I've had nothing but love for the little guy. I've gotten so used to it, I rarely ever watch a show live anymore and I'm more likely to archive two or three weeks of a show I like then watch them back to back like a DVD box set. This set up works great for those shows with killer cliff hangers like

24

or

Lost

. When one show ends and they put up the previews of the upcoming episode, I'm like HA! Hold up - let me just cue that bad boy up...but with the power comes a jacked up downside, y'all. Now I'm noticing that when it comes to these '

Water Cooler

' shows that either your co-workers are talking about what happened during that week's episode or the news shows on the station they air on do pre

and

post show hype thereby spoiling the mystery of all that golden archived footage!! This just happened for last week's episode of Lost. They've been hyping all season long that a major character would die before the show ended for the season and that episode just happened to be this Wednesday. Did I watch it live? What do you think? How did I find out about one of the show's major plot twists? Brushing my damn teeth while watching

Good Morning America

, y'all. That hurts...

All right - I'm out. Friday night = late night movie watching...

Peace@Least,

Tyrone