Wassup, Y'all!
Finally caught
John Singleton's
Four Brothers
at the late night show last night (sorry, y'all -
Vegas
pushed me off my game...) and while that joint was entertaining, I'm still waiting for John Singleton to step out of his comfort zone. He did drop some nice west side eye candy in the form of smoking Columbian shorty
Sofia Vergara
but there'll be no 4 Spinners for Four Brothers tonight, y'all.
Four brothers never really breaks out of the regular revenge flick mode and though
Marky Mark Wahlberg, Tyrese Gibson, Andre Benjamin and Garrett Hedlund
have chemistry as the title quartet, it seems their racial make up was intentionally calculated to open the door to some weak Archie Bunker style crack back jokes. Drop Sofia in the mix as Tyrese's on again, off again
fiery mami chula
(wow - never seen a west side shorty depicted like that before...) and you've pretty much got the crack back spectrum covered. Mix in a
tight old school sound track
and one sleeper performance and Four Brothers manages to squeek out
2.5 Spinners
(though Sofia's sultry presence *almost* tipped the scales to 3, but that would have been trifling, y'all. I'm a professional)...
I'm noticing that John Singleton is starting to fall back on a regular rotation of players in his movies (just like

Spike Lee

who regularly shows up along with his sister

Joie

and old boy

Bill Nunn

- and his cash cow

Denzel Washington

). Once again

Terrance Howard and Taraji P. Henson

pop up fresh from

Hustle and Flow

as well as Gibson (and Henson) from

Baby Boy

(which featured the *

very

* disturbing image of

Ving Rhames

cooking breakfast in front of a stove butt a$$ naked). I'm liking Taraji Henson more and more, y'all - even though she had a small part in this joint, I've got her pegged as a

Shorty On The Rise

- she knows her business on screen, but the brother that caught me by surprise in this joint was

Chiwetel Ejiofor

who first popped on my radar when I caught him in

Dirty Pretty Things

where he played a hard working African brother in England working two jobs and getting caught up in an organ selling racket being run out of the hotel he worked in. It was a shock to see homeboy African accent free playing a

remorseless Detroit baller

whose criminal enterprise was at the heart of the plot. That brother was

cold

, jack!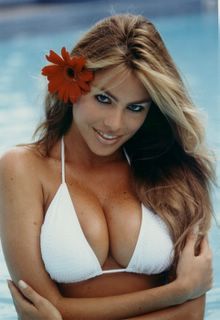 Four Brothers heats up at the end, y'all but the lead up seems to be a set of disconnected scenes put together to either set up those weak crack backs I mentioned or to let the brothers

open up copious cans of whup a$$

around their Detroit neighborhood as they follow up clues to their mother's murder. Entertaining, a high body count and cute shortys does taste great, but ultimately this joint turned out to be less filling than expected. But to its credit, every time I started get a little restless in my seat, they either

killed somebody

or

popped Sofia back on the screen

so my attention didn't wander much. Did I mention she was smokin'? John Singleton's no dummy, y'all.

Peace@Least,

Tyrone