Wassup, Y'all!
Got Hiphop?
is
finally
back from their summer hiatus and hipped me to the
new issue of Time Magazine
featuring neo hip-hop rapper
Kanye West
. I'm not sure how many times
any
hip-hopper has landed the cover of Time, but I'm impressed with that nonetheless, particularly since Kanye is an
out-the-box brother
who keeps bringing a fresh vibe to a musical genre that's getting
fried, dyed and put to the side
by an endless sea of unoriginal thug rappers. Now at this point, your question is -
Tyrone! What the

hell

does that have to do with the subject of this post and that old school (but oh so accurate) glossy
? Well if y'all
impatience a$$es
would just hold up a second, I'll tie it all together for you...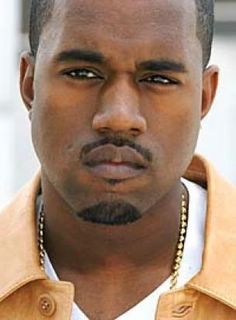 I swooped a

newstand copy of Time

today just to check the actual factuals and had to laugh at the changes Kanye had to go through just get a label to let him rap (his production skillz went without question). Seems young Kanye wasn't street enough and had

no bullet, knife or hot grease scars

to front like he was a street hustling baller. He stepped into meetings thinking that just being a talented, intellegent, innovator would put him a step above

Flava Flav

. Y'all know how that turned out - the brother had to get his feelings hurt a few times before

Roc-A-Fella signed him to their label

. Since then all the brother's done is drop a

near triple platinum album

(

The College Dropout

), get nominated for

10 Grammys

and swoop 3 of those joints. In his upcoming album -

Late Registration

- he continues his collaboration with the

multi-talented Jamie Foxx

(who I've forgiven for his whack role in

Stealth

- no pictures, please!).
Over the weekend I caught

the video to Kanye's cut 'Gold digger'

which features Jamie crooning the hook and sounding just like

Ray Charles

. He riffs on Ray's '

I Got A Woman

' cut by crooning - "

She take my money, when I'm in need. Yeah she's a trifling friend indeed. Oh she's a gold digger, way over town that digs on me

." Two things about this - 1) the track is

hot

and 2) Jamie Foxx's impressions are *

dead

* on. Not only can the brother sing, he can

lay down impressions of other singers

that are pretty jaw dropping. A little while back my boy

Top Cat

forwarded a clip of Jamie doing a remake of the

Brady Bunch Theme

- I plan to profile that in my

upcoming podcast

but Jamie broke it down into an R&B flow, then had the nerve to break it down further in the style of

Baby Face, Luther and Prince

- and

killed

every one, y'all. If you ask me, J-Foxx wouldn't have the first problem pulling off the unheard of

quadruple play

of copping an Oscar, Emmy, Tony and Grammy if he wanted to. I'm actually wondering why it seemed to take so long for the brother to '

arrive

'? I guess rare talents are like rare wines - they have to age a little bit to be appreciated (

and steer clear of bogus films like Stealth

!). Go 'head with your bad self, Jamie.

Peace@Least,

Tyrone