Wassup, Y'all!
Remember back in the day when you acted up to the point where you mother finally snapped and chased you around the house until she cornered
your little non planning a**
in a corner. As she approached with a look of murder in her eye and you knew you were about to collect a '
special edition
' a** whuppin', you would push your hands out in front of you and cry, '
Momma noooooooo
'. I had just that flashback tonight y'all as I screened my second to last episode of
Kevin Hill
knowing full well that my days of seeing a
guaranteed buffet of fine shortys
every week is coming to a crashing close...


To add insult to injury, tonight's episode featured *

both

*

Toni Braxton

AND

Eva Pigford

, in addition to fine shorty regular

Michael Michelle

. It's gotten so bad, y'all I even have the dog checking in on me from time to time to make sure I'm still breathing with a little mirror he carries on his coller.

I appreciate the love Cocktail!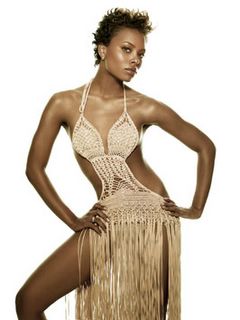 My little niece tried to cheer me up with a link to

Napoleon Dynamite

doing his dance thing (I suggest the

beat box track

if y'all decide to peruse it. That boy's definetly gettin' is

Kevin Bacon, Footloose

swerve on. I admit it cracked me up, but nothing is going to take the sting away short of M. Michelle falling through the crib and personally helping me through my period of mourning...in lingerie. Guess I'll just have to assimilate with my south side homeys and start watching '

Girlfriends

' on

UPN

...oh the shame, the shame!

Peace@Least,

Tyrone