Wassup, Y'all!
Little off task this morning, y'all but I had to comment on this ruckus.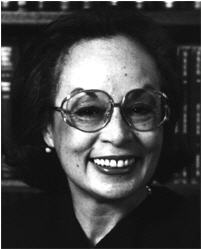 Now you *know* the water's gonna get hot for southside judicial shorty
U.S. District Judge Anna Diggs Taylor
who, by ruling yesterday that the
NSA's warrantless surveillance is unconstitutional
, is gonna be on the business end of some serious,
coal-hearted conservative wrath
. You know how they do - if it's got anything to do with GW, it's got to be right (pun intended). I guess that would include
mediocre academic achievement
, but I digress...


Man, you think the liberals have got some

jacked up photos

on

Condi

on the web, wait until those

grinchy conservatives

sink their fangs into this one. Got to give shorty Anna her props though,

she didn't care!

Guess you don't get to be a U.S. District Judge for nothing.

Two snaps up homegirl for not hearing that noise

, but I suggest steering clear of

conservative radio talk shows and blogs

until after the midterm elections as '

activist judge

' will likely be the kindest thing they'll call you. It'll be all about

character assassination

rather than staying on point and arguing the merits of the program's

constitutionality

.

See

? Stay strong, homegirl!

...And for those grinchy conservative who may be tempted to comment and blast my a$$ too - don't get it twisted. I'm all for surveillance of this type as long as there's

judicial oversight

- this warrantless nonsense is just that

nonsense

. There's a reason for checks and balances...

Peace@Least,

Tyrone