Wassup, Y'all!
Word has reached the
Malone Zone
that the
Wayans brothers
(seen above minus newly
unemployed brother Damon
) are looking to build a
film studio
on an old abandoned army base in
Oak-Town
. While I appreciate the boyz effort to redirect some duckets back into the community, I'm shuddering at the keyboard trying to visualize a green light for
'White Chicks 2' in 3D
...




According to the article

the base is only 70 acres so right off the bat you see the issues they're going to have

trying to fit

all the Wayans family members inside that joint. And just so we're straight, although I vibed with

Keenan Ivory's In Living Color

(maybe because it was only 30 minutes which seems to be the

perfect

sized slice of Wayans humor)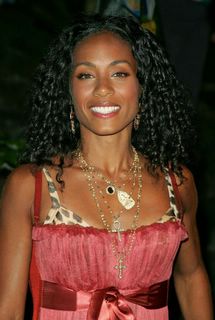 I can't say I've been a fan of their movies (with the exception of

A Low Down Dirty Shame

- I liked

Jade Pinkett's

(pre Big Willy Style) Peaches character...).

Shawn and Marlon

are a little too over the top even for my a**. Some where along the line they forgot that with comedy - less is more, maaaaaan.

Anyway, looks like the deal will get done since for the moment they're up against that fearsome competition bidder

Nobody

. Dang - if I had some loot I'd jump in there just to make sure the deal *

didn

't* happen. Letting those boyz have their own film studio is like slipping a rock of crack to

Dave Chappelle

... Oh snap! Did I just type that out loud??



Peace@Least,

Tyrone