Wassup, Y'all!
You know old Tyrone will admit to tuning into ABC's runaway hit
Desperate Housewives
from time to time (mainly to see how the other side lives, ya'll) and, don't get me wrong, the show does feature a stable of fine shorties -
Eva Longoria
,
Terrie Hatcher
and T.O.'s girl
Nicollette Sheridan
in particular, but come on now - where are the black folks on
Wisteria Lane
? I'm thinking there may be a little
redlining
going on to skew the demographic...
(

Side Note

: where've I been with this Eva Longoria? Old girl is registering a

strong

8 on the

Daaamn Meter

- how'd

N'Sync'er JC Chasez

manage to pull

that

? Maestro - cue up a glossy for the people...)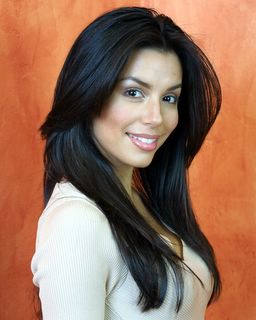 Eva Longoria


Man, even the

Huxtables

invited a token white family over from time to time! Maa fact, so did the

Jeffersons

and the

Evans family

(

Good Times

, y'all), but I have yet to see a little contrast on Wisteria Lane, y'all (outside of old school

Richard Roundtree

who was just there to whack Edie - see what I'm saying?) . I have to admit though, I like the twist they threw in with the only Hispanic family on the block having a white landscaper - hopefully they'll pull that joint again on the

George Lopez

show - just a little change up to get folks thinking - that's all I'm asking, y'all.

So I forwarded my casting wish list to my LA contact

Gin Fizz

. G. Fizzle tells me he runs in the same circles as the Desperate Housewives casting director (or the cast caterer - one of those two...). ABC, you want ratings? Move

Vanessa Williams

or

Tyra Banks

in across the street from

Bree Van De Kamp

's crib. They don't have to be included in the clique (the horror!) - just have them stop in from time to time. Better yet, really mix things up and bring in a hoochie to compete with Nicollette. Can't you see

Vivica Fox

in that role, y'all? All she has to do is dust off that rump shaker role she played in

Independence Day

.

Check it out - here's the scene: It's Tyra's second day on Wisteria Lane and all of the

Desperate Husbands

sneak over in the morning while she's getting ready for work. A quick peek in the window reveals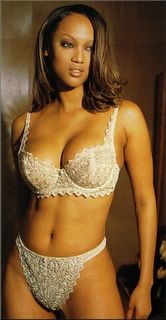 Wisteria Lane's Newest Neighbor?


and hijinx ensue. Come on ABC - do I have to do

everything

? Get in the game, homeys!

Peace@Least,

Tyrone

P.S. Ms. Banks remains the only shorty to register an unheard of

10

on the Daaamn Meter (as in Daaaaaaaaaamn, y'all!)