Wassup, Y'all!
I know sisters all over Britain have their knickers in a twist now that
Victoria's Secret model Heidi Klum
has snuck over the border in a daring midnight raid and made off with Nigerian UK crooner
Seal
...or is that the other way 'round, Guv'na?


Now before I get into the actual factuals, a couple glossies are required for reference:


Heidi Klum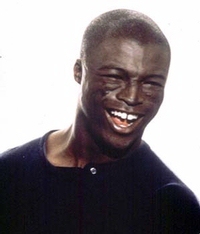 Luckiest Man Alive


Okay, now that we're all centered,

what's this all about

? Just like those long tailed comets that buzz by the earth every so often, stunning matches like this pop up periodically.

Lyle Lovett & Julia Roberts

,

Janet Jackson & Jermaine Dupri, Lil Jon & Mya/Christina Milian, Flava Flav

& Anybody,

Underdog & Polly Purebread

, y'all get the picture. I have to admit, I didn't see this one coming. Come on now! Engaged to Heidi Klum!? Seal - homey you need to start teachin' classes, my man. Grand Slam, baby - touch 'em all. Now I hear all you

Player Haters

chimin' in "

Tyrone - it'll never work

". Man, I was saying the same thing when

David Bowie

snuck over the border in a daring midnight raid and got away with Somalian shorty supermodel

Iman

(our flashback

Shorty of the Week

). Far as I know, they'll be celebrating their

12th wedding anniversary

sometime this year...can't hate on that, y'all. Granted Heidi is no Iman, Senator -- she's already been married and her baby's daddy is racing his Formula One around some asphalt oval, but if Seal pulled old girl this far, brother man's got his mojo working.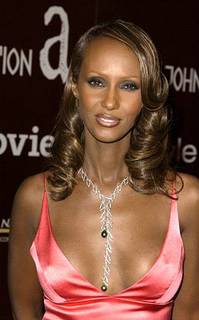 Somalian Supermodel Iman


Man, can

Ben Stein

and

Tyra Banks

be far behind? Whoa, I almost scared myself with that one. Ain't no way Ben's beating me to Tyra because as Seal and JD have amply demonstrated - there really is hope for us

all

...

Peace@Least,

Tyrone

P.S. Remember our boy

Tiger, Tiger Woods, y'all

is back in action tomorrow at the Mercedes Open -

Vijay

's faked the funk long enough...